Introduction
Obesity is considered a disease of epidemic proportions with a growing prevalence worldwide. Among children, as well as adults, obesity is a cause that is multidimensional features. However, the experts agree that the main causes of this problem globally are the sedentary lifestyles and the high in fat diets, as a consequence of deep-level changes of the society behaviour in over the past 20-30 years.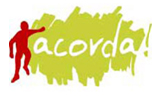 The overall increase of obesiadde have physical and mental consequences for the population in the long term. Even during childhood, obesity is closely linked to the increased risk of cardiovascular disease (CVD) in non insulin dependent diabetes mellitus, psycho-social concerns and increased risk of some forms of cancer.
The increase of the prevalence of obesity in childhood and the risk of health justify concomitant efforts to its prevention.
Patterns of diet, and patterns of physical activity has been highlighted as appropriate interventions for the prevention of obesity.
Given the patterns of physical activity of children is especially important to note that physical activity during childhood is the foundation for an entire life of regular physical activity.
Physical activity is also an ideal factor because it has many other benefits beyond the regulation of body weight and improvement in body composition, like the psychological and social welfare.
Therefore, the exercise and physical activity have a significant role in the therapy/prevention of childhood obesity, particularly when combined with nutrition and modification of behaviour.
General Objective
Helping to create an environment for the active child / adolescent, which promotes a more healthy lifestyle.
Specific Objectives
In Portugal, data on the level of children activity, particularly obese children are scarce. This is a program of assistance that leads to an increase in daily physical activity of obese children
So, the objectives of this project are:
Ensure that children are subjected to usual increased physical activity;
Develop strategies to maintain a high frequency and participation;
Keep children obese active;
Facilitating the daily activities.
The Project Acorda! Aims to integrate the emotional, intellectual, physical, social and spiritual areas in a healthy balanced lifestyle.
The programme of physical activity is based on specific activities to enable children with a wide range of recreational activities and the development of motor skills, learning experiences that improve their physical capacity and confidence with the sports context.
Target Population
This project is available, free of charge, for obese children and teenagers.
Coordination
Responsibility for coordination is the Nutrition Unit of the Department of Paediatrics Hospital of São João of Porto / Faculty of Medicine of the University of Oporto and the Center for Research on Physical Activity, Health and Leisure Science Faculty of Physical Education and the University of Porto.
Local
The classes take place at the Sports School of the University of Oporto, located in:
Rua Dr. Plácido Costa, 91
4200-450 Porto - Portugal
Contacts
Tel:
+351 22 507 47 86
Fax
+351 22 550 06 89
Jorge Mota
jmota@fade.up.pt

Paula Santos
msantos@fade.up.pt

José Carlos Ribeiro
jribeiro@fade.up.pt


Responsible
Carla Rego
Nutrition Unit of the Hospital of St. John
Jorge Mota
FADEUP
Links