EUNAAPA
The European Network for Action on Ageing and Physical Activity (EUNAAPA) is committed
to improving the health, wellbeing and independence of older people throughout Europe by
the promotion of evidence-based physical activity.
The goal of EUNAAPA's work package 6 is to engage policy makers, providers and
professionals as well as representatives of older people in a discourse about policy
rationales and windows of opportunity for the development/implementation of policies in the
area of physical activity promotion among older people.

In November 2007, the EUNAAPA Partners in each participating country were asked to
enlist potentially relevant policy makers with the aid of a sampling Matrix, and after that the
EUNAAPA Partners conducted a brief screening of the selected policy makers by phone
with the aid of a short screening questionnaire. The resulting data have been submitted to
the leader of work package 6 (University of Erlangen-Nürnberg) for a brief evaluation of
expert screening, selection of workshop participants, development of a workshop strategy
in cooperation with WP leader, preparation of national workshop. In February/March 2008
each participating country conducted its own national workshop.
The present document is a national report on WP6 and consists of two main parts: the
analysis of the data collected in the mini phone survey and a summary and critical
assessment of the national workshop.
IMPALA
O Projecto IMPALA, patrocionado pela UE, pretende identificar, implementar, e divulgar boas práticas no planeamento, financiamento, construção, e gestão de infra-estruturas locais para a actividade física de lazer.
As principais preocupações deste projecto são os equipamentos desportivos e de recreação para a actividade física de lazer (p.ex.ginásios, piscinas, campos de jogos). Terá também em conta outras áreas onde se possa praticar actividade física de lazer como áreas de recreação (p.ex. parques, praias) e parques infantis.

O IMPALA pretende auxiliar na concertação de esforços, entre os estados membros da UE, para o desenvolvimento de infra-estruturas comunitárias para a actividade física de lazer, e desta forma ajudará a reduzir inequidades no acesso a infra-estruturas de actividade física de lazer dentro e entre as nações.
Relatório Final (Versão Portuguesa)

PASEO
In recent years, a large number of programmes geared at promoting physical activity for older people has been develop. However, there is a general imbalance between the development of action and programmes and their utilisation.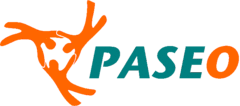 The EU-sponsored PASEO project intends to improve the implementation of programmes for the promotion of physical activity among sedentary older people by helping build the necessary policy capacities in 15 European nations.
Links